RCBC Chief Risk Officer talks about Sustainable finance and Sustainable Banking
During the 2nd Annual National Business Climate Action Summit, BSP Governor Benjamin Diokno pointed out that climate change and environment challenges can pose risks to the stability of the financial system. A whole of country approach is necessary to address such risks and scale up promotion of green andsustainable finance.
The banking sector is called upon to accelerate efforts towards a Sustainable Banking and Finance.
RCBC Chief Risk Officer Jamal Ahmad explains that sustainable finance is about making sustainability considerations a part of financial decision-making which means more climate neutral, energy and resource efficient and circular activities.
Jamal added that sustainable banking is the integration of sustainability into bank's core businesses through the inculcation of environmental and social consideration into product design, mission policy and strategies.
In the recently held press briefing hosted by RCBC, Jamal spoke about the challenges and risks that banks face because of climate change.
He said that physical risk arises from the impact of climate change such as extreme weather, geological events, or changes in ecosystem equilibria, such as soil quality or marine ecology. These risks can be event driven or acute, or they can be long term in nature, that is, chronic. He pointed out that the devastation caused by super Typhoon Yolanda is an example of an acute climate event.
Transition risk, on the other hand, arises from efforts to address climate change. These include – abrupt or disorderly introduction of public policy, technological changes, shifts in investor sentiment and disruptive business model innovation etc. This could result in assets becoming stranded.
A McGlade and Elkins study (2015) found that in order to have at least a 50% chance of keeping global warming below 2 degrees Celsius, over 80% of current coal reserves, half of gas reserves and a third of oil reserves should remain unused from 2010 to 2050. As the risk related to stranded assets is not reflected in the value of companies that extract, distribute and rely on these fossil fuels, these assets may suffer from unanticipated and sudden write-downs, devaluations or conversions to liabilities.
Physical and Transition risk manifest into financial risks through - credit, market, operational, liquidity, legal, Insurance and reputational risk.
Sustainable Finance in RCBC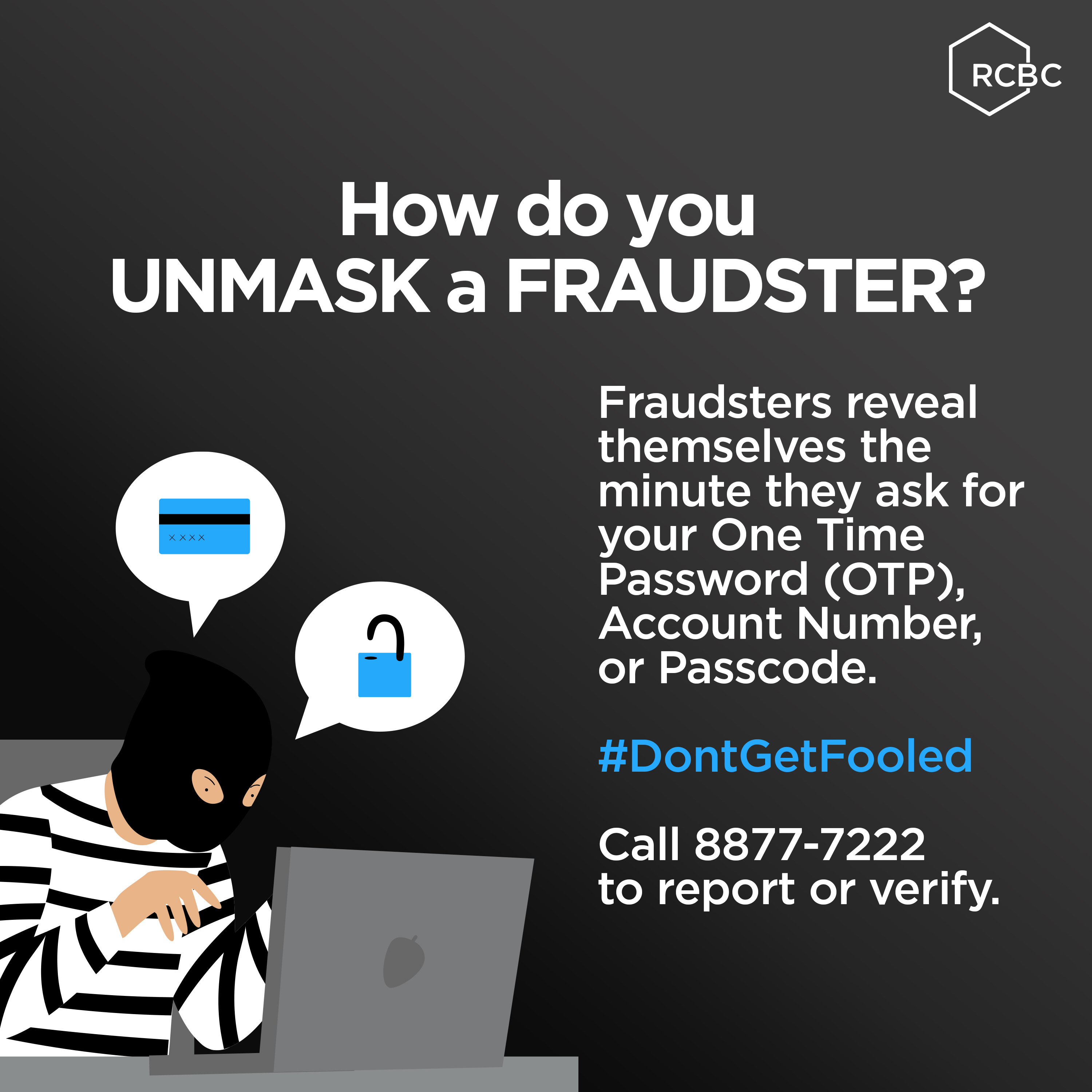 In January 2020, the bank released its first ever Green and Sustainability Bonds Impact report which explained the impact the bank's financing activities have created. It outlines the bank initiatives to uphold environmental and social responsibility in all its business activities.
"We are aligning our business strategy to support the developmental needs of society, as articulated in the Sustainable Development Goals and The Paris Agreement, as well as embed awareness of environmental and social issues within the organization, clients and communities we serve," Jamal said.
In the bank's first ever Green and Sustainability Bonds Impact Report, it explained the importance of Environmental and Social Due Diligence (ESDD) process to clients and other stakeholders, and require them to engage in activities that meet sustainability standards.
Environment and Social Risk Management System
Jamal explains that the RCBC's Environment & Social Risk Management System (ESMS) safeguards lending operations from exposure to activities with identified environment and social risks. "We work alongside our customers and as needed advise them on how to reduce their impact on the environment and communities," Jamal added.
All lending relationships – pipeline and portfolio – are screened from a social and environmental risk management perspective. The bank's environment and social due diligence process is in line with international best practices, global standards, and local regulations, with subject matter experts regularly training the frontline staff on Environment and Social Standards.
Sustainable Products and Services
Jamal explained that the RCBC's Sustainable Finance Framework is aligned with ICMA (International Capital Market Association) and ASEAN Green and Sustainability Bond Standards and validated by Sustainalytics, an independent third party provider of ENVIRONMENT, SOCIAL and GOVERNANCE (ESG) research and ratings.
Under this framework, proceeds of the bank's Green and Sustainable Bonds are allocated to finance and/or refinance loans in Green and or Social Categories such as Renewable energy, Energy efficiency, Clean transportation, Sustainable water management, Access to essential services, and Affordable Housing.
"It is estimated that out of US$ 50 trillion in banking assets in emerging markets which is about a third of the global banking assets, less than 10% is currently directed to green loans or credits," Jamal said.
The bank's sustainable portfolio is 10% of loans and still growing.
Eligible Sustainable financing is approximately PHP52 Billion (USD1 Billion), extended to 17 Green and 9,347 Social category loans. The bank declared that it has participated in 12 renewable and energy efficiency financing deals including Direct financial support to South East Asia's largest solar power plant, and served as the biggest funder to the 132.5MW solar farm in the City of Cadiz, in Negros Occidental, Philippines, and AC Energy, BIM Group, with project financing of US$232 million for a 330-MW Solar Power Plant in Vietnam (RCBC being the sole lender).
Groundbreaking Green Issuances in 2019
In 2019, RCBC raised 39 Billion Pesos (750 Million Dollars) in 3 ground breaking transactions which was met with strong demand and were oversubscribed which brought in investors from all major financial centers of the world.
In February, the Bank raised PHP15 billion under its Green Finance Framework. The issue was the first Green Bond from the Philippines under the ASEAN Green Bond Standards, and proceeds were utilized to fund Eligible Green Assets.
In June, the Bank raised PHP8 billion under its Sustainable Finance Framework. The issue was the first peso-denominated Sustainability Bond under the ASEAN Sustainability Bond Standards, and proceeds were utilized to fund Eligible Green and Social Assets.
In September, the Bank raised USD300 million under its Sustainable Finance Framework to fund Eligible Green and Social Assets. This is RCBC's first US dollar-denominated Sustainability Bond, and the first US dollar-denominated Sustainability Bond from the Philippines issued under the ASEAN Sustainability Bond Standards.
These pioneering initiatives and milestones earned the bank several citations and recognitions. These include Titanium Award from the Asset ESG Corporate Awards for employing best practices in the areas of environmental and social responsibility, and corporate governance, "Best Issuer for Sustainable Finance – Financial Institution" by The Asset Asian Awards, and "Best Sustainability Bond" also by The Asset Asian Awards for its PHP8 Billion ASEAN Sustainability Bond, the first ASEAN Sustainability Bond issued in the Philippines and upsized from the target offering of PHP5 Billion.
Sustainable Operations
RCBC has been recently rated "A" by Morgan Stanley Capital International (MSCI), citing financial stability and sound business organization as key components for effective risk management.
"We apply Environment and Social Standards to our own operations," Jamal said.
The RCBC Plaza, the iconic landmark in the Central Business District where RCBC's Corporate Head Office is located, is a LEED (Leadership in Energy and Environmental Design) Gold certified building.
On the other hand, Rizal Microbank (RMB), the bank's microfinance arm, provides credit to micro-entrepreneurs, specifically in the agricultural sector. Its primary focus is to serve the underserved, enabling financial inclusion of those who have the least access to financial products and services.
Impact of investments in Eligible Green and Social Assets in UN's Sustainable Development Goals
"We map the impact of our investments in Eligible Green and Social assets to 10 out of the 17 UN Sustainable Development Goals," Jamal explained.
RCBC partly funded 4 geothermal power plant projects through 10.8 Billion Pesos financial support, which corresponds to an estimated ten million tons of CO2 avoided per year (on a total basis).
The bank's investments in renewable energy address 4 UN SDGs namely Affordable and Clean Energy – due to the eligibility of projects under the Renewable Energy category, Industry, Innovation, and Infrastructure – due to infrastructure for power generation, Sustainable Cities and Communities – as Renewable Energy powers cities in a sustainable manner, and Climate Action – due to the minimized carbon footprint
The lack of access to finance continues to be major growth barrier for the Philippines' micro, small and medium enterprises (MSMEs). Data from the Department of Trade and Industry of the Philippines shows that MSMEs account for approximately 99.5% of the country's business establishments. MSME are important as they are a source of employment generation.
RCBC supports MSME growth, providing 679 loans reaching PHP5.7 billion as of 31 December 2019. The MSME lending activities address the two of UN's SDG namely Decent Work and Economic Growth and Reducing Inequality.
"By supporting sustainable finance, RCBC is taking a leadership role in addressing the challenges arising from the effects of climate change," Jamal added.
Media pick ups:
https://www.gmanetwork.com/news/money/companies/725887/rcbc-seeks-to-grow-sustainable-loan-portfolio/story/
https://business.mb.com.ph/2020/02/14/sustainability-and-profit-can-go-together-rcbc/
https://www.bworldonline.com/rcbc-targeting-to-further-grow-its-sustainable-lending-portfolio/
https://www.manilastandard.net/business/banking-report/317220/rcbc-allots-p39b-for-environment.html
https://www.philstar.com/business/banking/2020/02/18/1993905/rcbc-raising-more-funds-kick-start-green-projects
https://businessmirror.com.ph/2020/02/14/rcbc-reports-on-environmental-and-social-impacts-of-p39-billion-funding-raised-in-2019/