#FraudCheck: How to spot online scams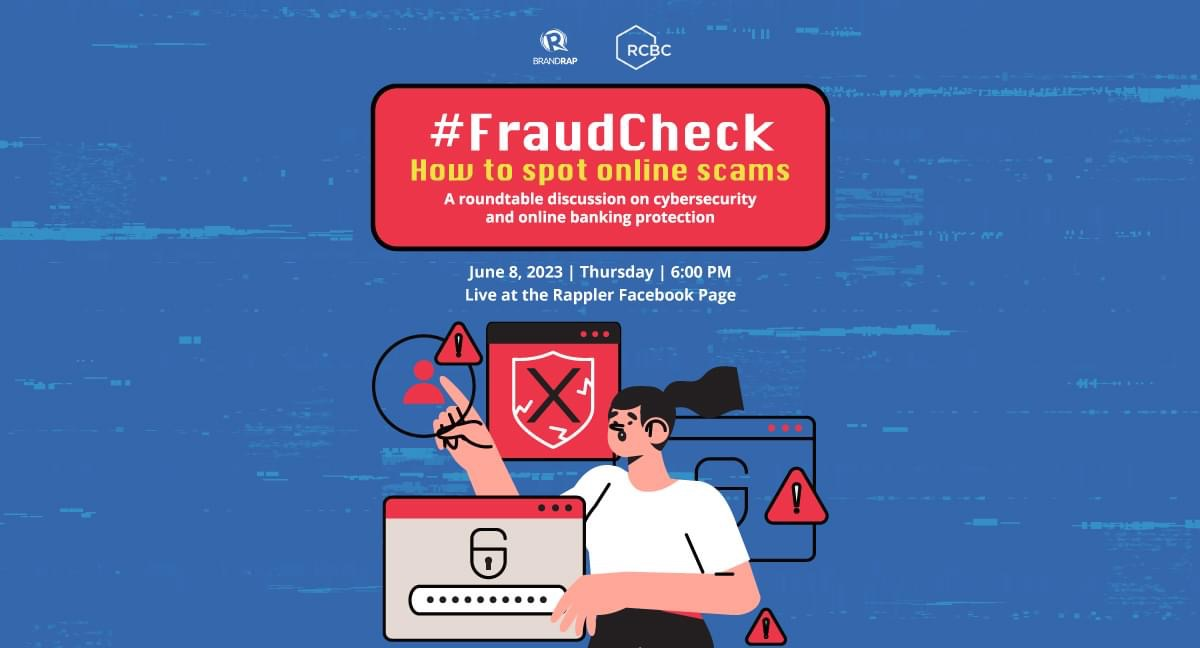 Have you ever been scammed?
The way we spend and see money is ever-evolving. With the rise of e-commerce, digital wallets, and cashless transactions, it's not enough to just tuck away our physical cards and keep our ATM PINs private. Nowadays, it pays to be better informed about the world of cybersecurity.
Cybersecurity is essential in keeping our identities and money safe, but it's way more than just about making stronger passwords. We saw the rise of digital banking and its convenience during the pandemic, and now it's high time that we learn more about today's cybersecurity issues and how to protect ourselves from online scams.
Online scams have become so sophisticated that it has become increasingly difficult to decipher legitimate from fraudulent messages. Many of us remain vulnerable to attacks even with the current technologies available to protect us. That's why it's vital for industries to equip people with the best security practices that they can turn into habits.