How not to get fooled by cyber criminals and stay cyber resilient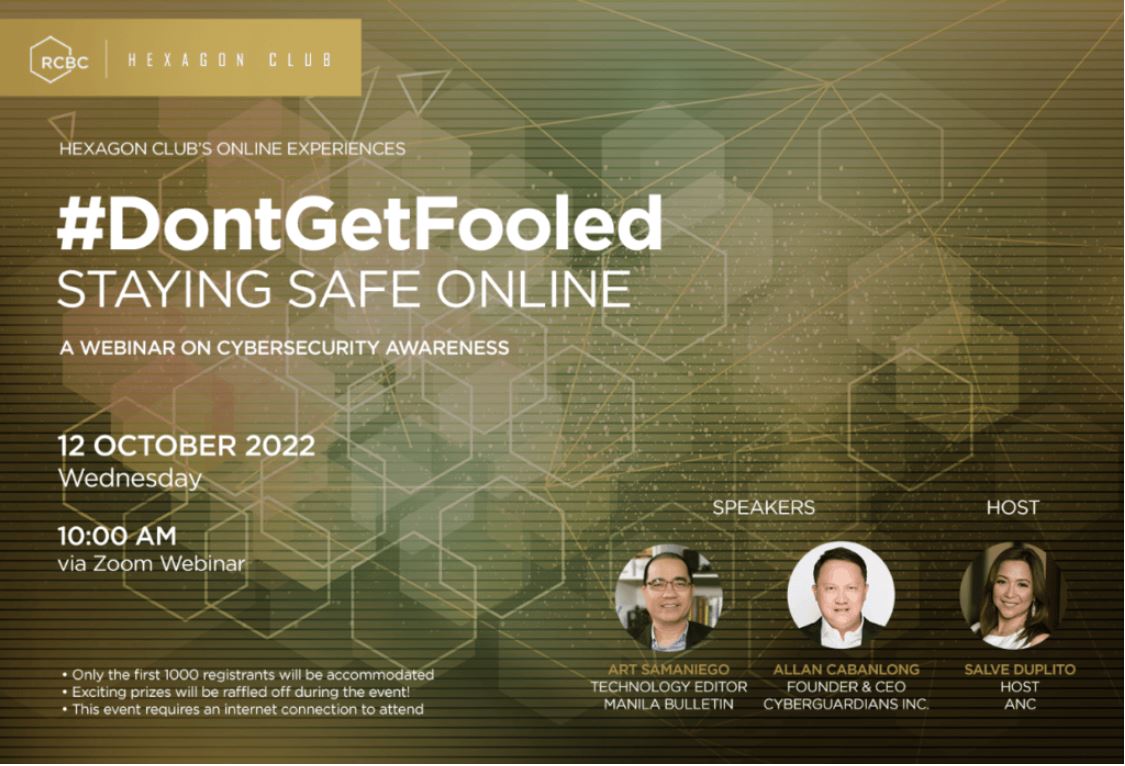 Individuals who share too much information on social media are vulnerable to social engineering. How frequently do we receive unexpected phone calls from individuals representing various companies who already know our full names? Blocking these numbers that send unsolicited SMS messages is one way to get rid of these con artists. However, even if we delete or block these numbers, they continue to appear. We expect that now that the SIM Registration Act has become law, it will help to empower us and those who are easily targeted by scammers.
This law intends to hold end users accountable for their use of mobile communications by requiring SIM card registration As a result, people who intend to scam others by using personal data for phishing schemes will be warned. The significance of this measure is that it reduces the opportunity for certain parties to use the anonymity provided by prepaid and post-paid SIMs for malicious and criminal purposes.
Even before the advent of IoT and Smart technologies, the Philippines was a popular target for scammers. Who could forget those Nigerian con artists who prey on people looking for a quick way to get rich? What about love scams that are on the lookout for gullible individuals who are just looking for long-term romantic relationships?
There are numerous scams and cyber attacks both online and offline, so we must always remember that keeping ourselves safe is a shared responsibility.
A few days ago, at the recently held Cybersecurity Virtual Event organized by Rizal Commercial Banking Corp. (RCBC) last October 12, our Technology Editor and Information and Communications Technology head at Manila Bulletin Publishing Corp, Art Samaniego, was invited to share some insights on the current cyber scams and attacks that burden many Filipinos.
Samaniego was joined by another industry expert, Former Assistant Secretary for Cybersecurity and Enabling Technologies at the Department of Information and Communications Technology (DICT) Allan Cabanlong, who discussed how a whole-of-nation approach is required to make Filipinos "cyber resilient" in order to reduce the increasing number of cyber attacks.
During the discussion, Samaniego agreed that the "best solution we have is a community-wide approach to avoiding scams and internet fraud."
The former DICT official stated that awareness is important in helping Filipinos become cyber resilient. People fall victim to cybercrimes because of the lack of awareness. It is the responsibility of banks and the government to inform and educate. On the other hand, it is the end users' responsibility to keep updated on how to protect their accounts.
"Be always suspicious. We need to have constant awareness and constant discussion," Cabanlong added.
He advised the public to strengthen their system by such processes as getting firewalls, installing antivirus software, making sure that one is not using the same password in different portals, and always ignoring emails from questionable senders.
In order to help curb cyber threats, RCBC supported the Bangko Sentral ng Pilipinas' call to enable banking clients to distinguish a fake from a legitimate communication by removing all clickable links in all its client communications, including emails, SMS, and Viber.
To continue to remain vigilant and protect their online banking accounts, clients are likewise advised to take advantage of the security features available to them when using RCBC Digital, including the biometrics login, one-time password (OTP) issuance, and the card lock/unlock feature.
RCBC Chief Information Security Officer Carlos Tengkiat underscored that cybersecurity is a shared responsibility between banks and their clients, and on top of the banks ensuring they have updated cybersecurity tools and capabilities, the best way to protect their customers is to teach them how to protect themselves.
"RCBC is committed to make sure that our clients are well aware of cybercrime threats such as phishing, vishing, and email compromise, and that they are equipped with proper knowledge to protect themselves from these attacks," Tengkiat said.
"At the same time, the bank will continue to be the best partner for our clients in terms of accelerating digitalization and making our online banking services safe and convenient for them," he added.