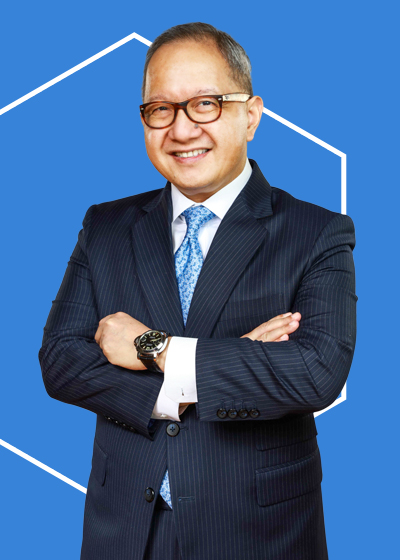 "Together, we can rise above these difficult times."
March 28, 2020
Dear Valued Clients,

In these unsettling times, I want to directly reach out to you to let you know that we are with you. At RCBC, we know that the values of partnership and reliability are ever important. As your bank, we are committed to continuously provide critical financial services and respond to your needs.

As soon as the threat of the virus became apparent, we activated our business contingency plan to protect our people, clients and community.

Keeping everyone safe
We are responsible for one another. To help manage the spread of the virus, we have proactively adjusted our response to the evolving situation.
Strict safety protocols have been implemented in all our premises. These include more frequent and thorough disinfection of offices and buildings, installation of thermal scans at every entry point, and making hand sanitizers available.
As the situation progressed, we scaled down physical gatherings and moved to virtual meetings. We implemented strict travel restrictions and limited physical movement between offices and across floors.
Starting last week, skeletal teams have been deployed in key locations in Metro Manila and business continuity sites have been activated. As the bank has transformed digitally, many of our officers and staff now work from home.

We are here with you every step of the way
We know that life goes on for you. Let banking services be one less thing for you to worry about at this time.
Our branches will remain open, ATMs ready 24/7, and online banking conveniently available.
We will carry on normal operations, trade and loan transactions will continue to be processed.
Your Relationship Managers, as always, are accessible via phone, email or SMS. Please reach out to them directly.
Thank you for your trust and understanding.
Together, we can rise above these difficult times.

Sincerely,

Eugene S. Acevedo
President and CEO, RCBC