RCBC tops prestigious ASEAN Corporate Governance Scorecard
The Rizal Commercial Banking Corp. (RCBC) was honored anew with the four-arrow recognition at the ASEAN Corporate Governance Scorecard (ACGS) Golden Arrow Awards on the back of its sound strategy to uphold good governance.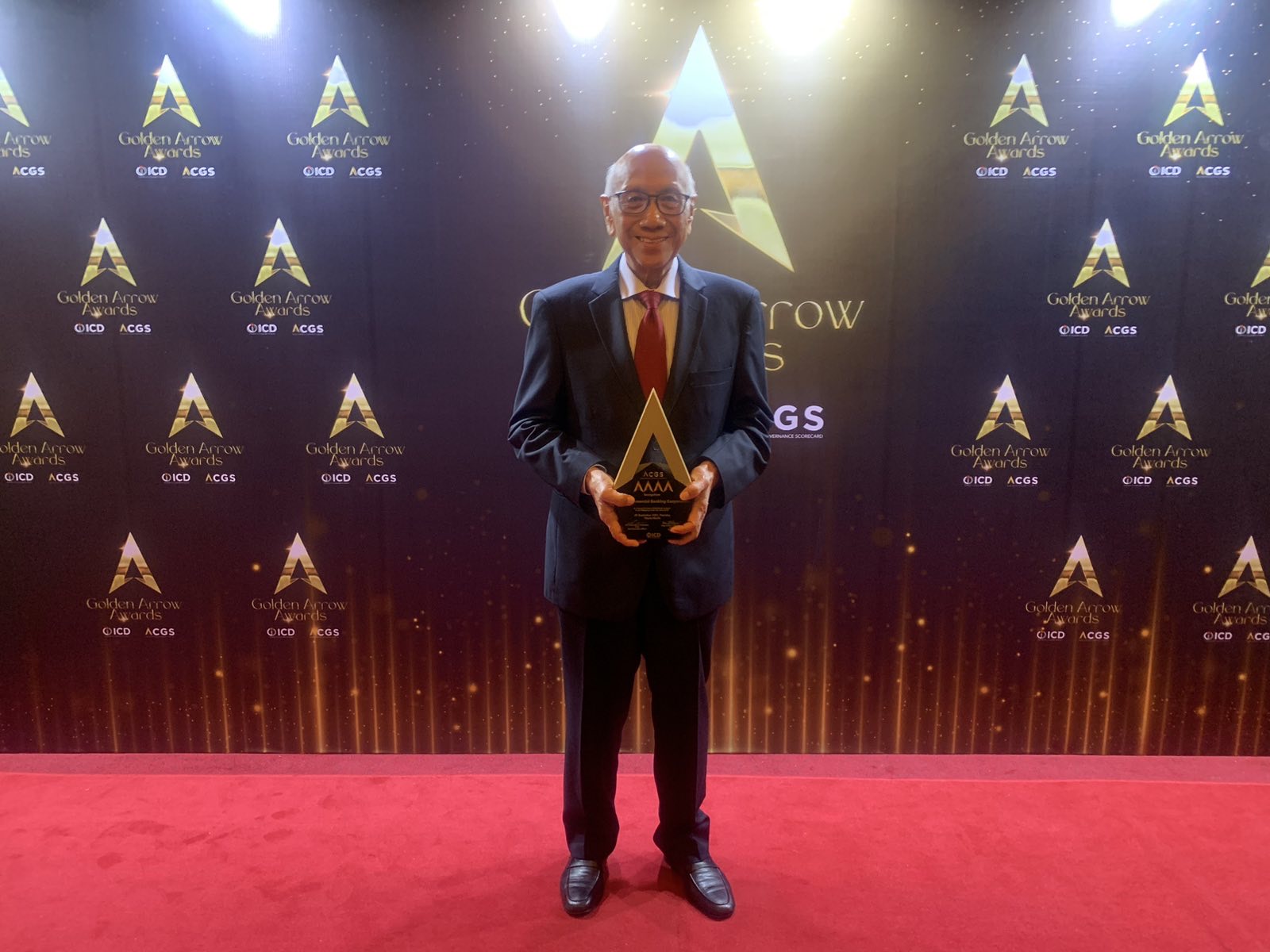 RCBC Lead Independent Director, Juan "Johnny" B. Santos receives the four-arrow recognition
at the ASEAN Corporate Governance Scorecard (ACGS) Golden Arrow Awards for the bank.
Awarded by the Institute of Corporate Directors (ICD), the ACGS Golden Arrow Awards recognizes the outstanding performance of publicly-listed companies in the Philippines in terms of corporate governance.
This is the second straight year that RCBC secured 4 Golden Arrows from ICD, which recognized the Yuchengco-led bank's initiatives to uphold best in class corporate governance standards and practices.
"At RCBC, we view corporate governance as the cornerstone of our success. This recognition underscores our commitment to maintaining the highest standards of transparency, accountability, and ethical conduct. We are dedicated to fostering a corporate environment that not only enhances shareholder value but also contributes positively to society and the environment," RCBC's Lead and Independent Director Johnny Santos said.
The ACGS measures the performance of the companies in the areas of facilitating the rights and the equitable treatment of shareholders, how they relate to their different stakeholders, ensuring transparency and accountability thru timely disclosure of material information, and how the board guides the company strategically, monitors the management, and ensures the board's accountability to the company and the shareholders.
The scorecard is composed of 184 questions based on publicly available disclosures on the companies' websites. It aims to raise the corporate governance standards and practices of the country at par with other ASEAN member countries and to make well-governed Philippine publicly listed companies attractive to investors.
About RCBC
RCBC is the fifth largest bank in terms of assets and a leading financial services provider in the Philippines offering a wide range of banking and financial products and services. RCBC is engaged in all aspects of retail and corporate banking, investment banking, microfinance, retail financing (auto, mortgage and housing loans, and credit cards), remittance, leasing, foreign exchange, and stock brokering. RCBC is a member of the Yuchengco Group of Companies (YGC), one of the oldest and largest conglomerates in South East Asia. Its shareholders include Sumitomo Mitsui Banking Corporation, Cathay Financial Holding LTD, and World Bank's International Finance Corporation, among others.