Three tips to keep your bank account safe
Here's to a brighter 2023! Start your year right with this friendly reminder to keep your financial goals in mind. We all know how planning your finances can be quite challenging amid rising inflation. Keeping your hard-earned money safe is equally important especially with all the scams going around online. It is important to become highly aware of these trends to ensure this doesn't happen to you. After all, keeping your accounts safe is a shared responsibility with your bank.
Good thing RCBC's got your back. With their #DontGetFooled campaign, RCBC aims to educate everyone about cybersecurity and safe online banking.
Here are some tips from RCBC's Chief Information Security Officer Carlos Tengkiat on how you can make sure that your finances are secure from any hacking.
Keep your personal info to yourself
Fraudulent emails and texts are rampant these days, and most of the time, they make you believe that they are legitimate information from your bank. They'll attempt to get your data by asking you to fill up a form, or offering a too-good-to-be-true promo, and poof, there goes your money. Treat your data as a valuable asset. Don't post your full name, birth date, address, and passwords online. And remember that your bank will never ask you for your info or your One Time Password (OTP) via a call, email, or SMS.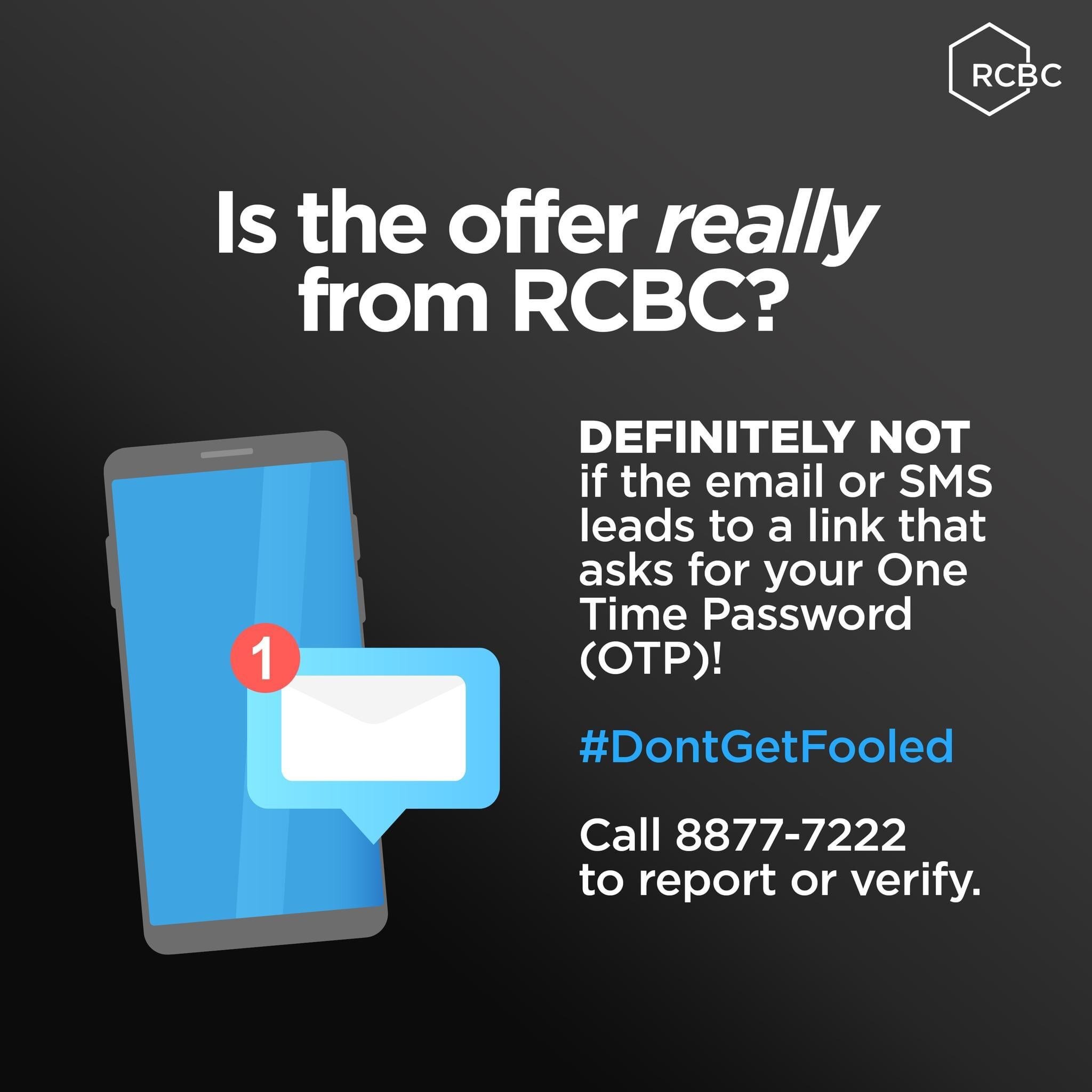 Don't talk to strangers
Rule of thumb: Do not open a link from an unknown number or email. It's probably an attempt at hacking your bank account. Before believing the information in an email or text, check for signs of fraud: Is the email coming from a public domain account (ex. rcbc@gmail.com) instead of an official company email (ex. customercare@rcbc.com)? Is the bank name misspelled (ex. RBCC instead of RCBC)? Is it asking for an OTP or CVV? If the answer is yes to any (or all) of these questions, it is most likely a scam. Mark it as spam and tell your friends and family to stay vigilant.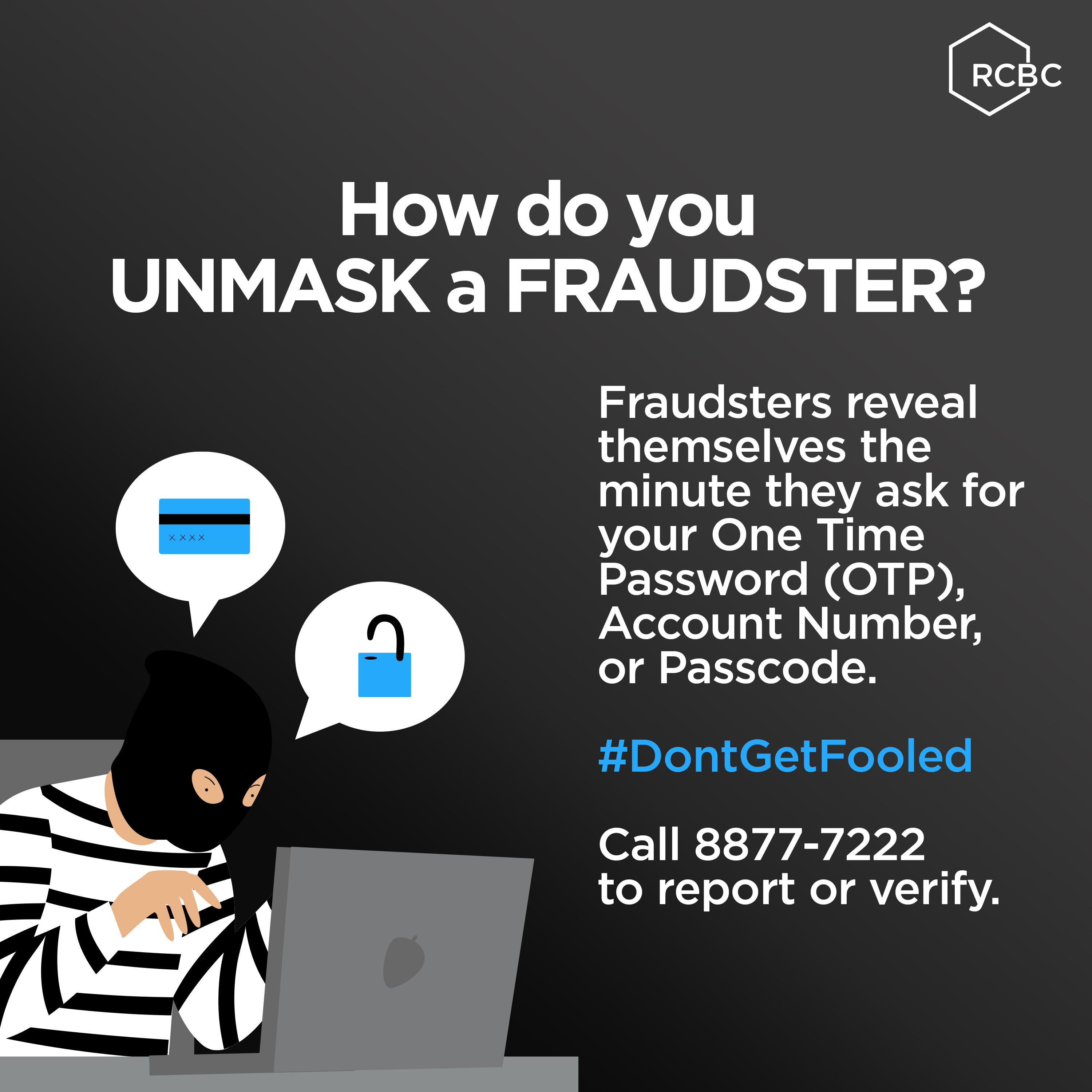 Be mindful of all of your transactions
Online shopping is a modern convenience that saves a lot of hassle, especially when the holiday traffic is at its peak. But before you pay for your goodies, make sure the payment link is secure. Don't buy from suspicious websites, and never ever click on weird links. If you're more into buying in malls, make sure not to show your cards to strangers. Cover up the CVV with tape, and don't just let strangers use your phone.